Jay Groob, President of American Investigative Services, is considered one of the foremost authorities on investigative techniques in the Northeast. In over 45 years in business he and the AIS team have made a lasting impression on their clients. Here is a small sampling of the accolades from some of AIS's clientele.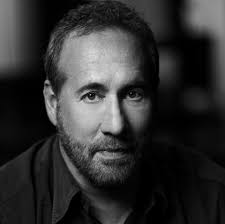 I have interviewed dozens of private investigators for my books. Among them, one stands out: Jay Groob. He's deeply knowledgeable, savvy, clever and very well connected — and a great person as well.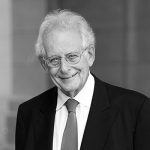 We have very high standards and Jay Groob meets those standards… He gives 100% of himself to a case and becomes part of the team… The equipment he uses is the latest technology. He works in good collaboration with other investigators when there are co-defendants or co-clients on a case… We cannot say enough about Jay Groob and the people he has working for him at American Investigative Services. I believe every trial lawyer should be as fortunate as we are to have Jay Groob available to assist them in their preparation.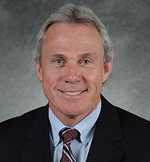 My colleagues and I at Jackson Lewis have worked with Jay Groob and American Investigative Services ("AIS") for several years on a variety of investigations, large and small. We have always found AIS to be responsive, thorough, professional, and unfailingly resourceful. The investigative efforts and findings by AIS have made the difference for us in a number of civil and criminal cases. Given the nature of our practice, we use the services of outside investigators on a fairly regular basis, and Jay is usually one of the first people I call.
I have known Jay Groob for over 20 years and have used his company in too many cases to recount. I have also lectured with Jay on modern topics that have changed the landscape of family law and discovery. Jay is a member of the NADP and has lectured for our group even during the pandemic. Whenever I have an investigative need, whether it be surveillance, asset tracing (whether in the US or abroad), or computer forensic work, Jay is the first call I make. I could not recommend him enough.
Over the past 4-5 years, I have employed the investigative services of Jay Groob and his company, American investigative Services, Inc., exclusively. …He has located and interviewed witnesses, photographed scenes, located assets and videotaped persons engaged in activities they had sworn they could not do. Jay has worked on cases ranging from a race discrimination case against a professional baseball team, a case which garnered national press coverage, to personal injury cases, to the defense of a water and sewer commission with respect to claims for damages allegedly caused by flooding. The quality of Mr. Groob' s work and that of his company has been excellent. It is for this reason that our firm exclusively employs Mr. Groob for our investigative needs. Mr. Groob is a person of the highest integrity…[he] performs his tasks for our firm professionally and with complete confidentiality.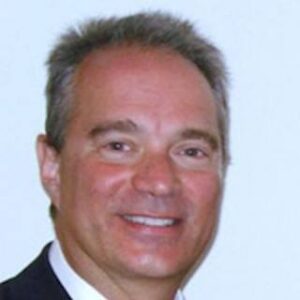 Jury awards Robert Feinberg's client $7.7 million including interest as a result of injuries suffered in a boiler explosion. The insurance company only offered $200,000.

"Jay's office assisted me in a crucial way on a major case involving terrible burn injuries. Jay's staff alerted me to serious concerns on the facts of my matter. I therefore knew what I faced. Years later it all paid off as I was awarded multimillions by a jury. Things worked out and I very much appreciated Jay's firm's efforts."
American Investigative Services is my first choice for client referrals involving personal security, asset investigations, and other investigative needs. Jay Groob and his staff are responsive, professional, and cost-effective. I had occasion to use their personal security services under very strained circumstances while executing an ex-parte temporary restraining order. The agent Jay assigned was confident, competent, and his demeanor and expertise allowed me to complete my assignment in what became a hostile environment once I had, in fact, discovered contraband on one of the company computers. Arsenal Consulting and American Investigative Services often work together, and it is a real pleasure to conduct business with such dedicated, imaginative, and professional investigators. Jay Groob and AIS are simply the best.
Jay is a tireless, and relentless investigator with extensive contacts particularly in the Boston Area. I have worked with Jay, personally, side by side on numerous investigations and Surveillances in Boston and in New York City and as an experienced Private Investigator, I can say he knows his way around.
Jay is an experienced and well-connected private investigator, competent, skilled and a professional at his craft.
Jay Groob is "the investigator's investigator". I have known him for many years. Though we are in bordering states we have worked together and attended seminars together. He is known for taking a thorough, ethical and moral approach to any investigation. His reputation is well deserved and earned through hard work. His other colleagues, in Mass, hold him in very high esteem. You will too!"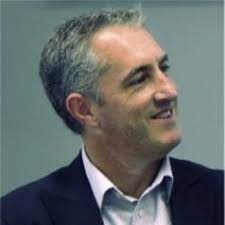 Having worked with Jay on a number of occasions and over the years, I have always been impressed by his diligence, commitment, ethical approach to business and his ability to thrive even in high-stress situations. His positive attitude is irresistibly contagious. What started as a business relationship in 1991 has become a long-lasting friendship – apparently a recurring theme throughout Jay's impressive career.
Mr. Groob and every one of the investigators that work for him have an extremely high code of ethics, again both personal and professional, have never varied/deviated from this in the many years I have dealt with his Company… I have dealt with many investigators and… I have found Jay Groob and his associates to be a strong cut-above everyone else…
Foodmaster Super Markets, Inc. has been a satisfied client of American Investigative Services since its inception on 1976. We use their "silent shopper" service for our employees and their store detectives in our stores. The principal of American Investigative Services is Jay Groob. He has always demonstrated himself to be professional, skillful and resourceful. Most recently Jay Groob was instrumental in aiding our company in resolving both a loss prevention and human resource problem. His counsel has been beneficial to me both professionally and personally and I would highly recommend American Investigative Services as a resource to solve loss prevention problems to the retail field.