Investigations
We offer a full range of professional investigative services that will fulfill any and all of your needs
Solutions
We bring solutions to your needs. Call us today to learn more.
Security
Offering security consulting, interviewing/interrogation, and executive protection
Consultation and Protection
Helping you feel safe today and tomorrow.
Research
We offer a complete range of analysis, background searches, record retrieval and more
Learn what you need to know
Hire American Investigative Services to research and search for the information you or your company needs.
We are on a mission for you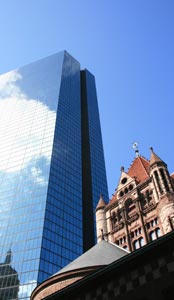 Quality Commitment

Exceptional Results

Professional

Experienced Team

Leading the Industry
A Commitment to Integrity and Results
Fully bonded and insured, AIS has served New England's largest law firms, insurance carriers and corporations since 1976. Through the years, AIS has consistently offered high-quality, cost-effective, confidential investigations that get RESULTS.
AIS provides you with integrity, discretion, dedicated service, comprehensive resources and professionalism through straight-forward, one-on-one management for your most delicate and pressing cases, all with 24-hour a day service.
Extensive Experience and Services
AIS provides a full range of services including accident investigations, activity checks, asset investigations, auto claims, background investigations, credit checks, criminal investigations, child custody investigations, internet, cyber and social media investigations, divorce investigations, domestic investigations, drug investigations, due diligence investigations, electronic surveillance, executive protection, international investigations, pre-employment investigations, surveillance investigations, undercover investigations, worker's compensation investigations and video surveillance.
AIS's team is multi-lingual and multi-disciplined with professional backgrounds in law enforcement, private investigations, military intelligence, litigation, and international investigations.
The Latest Technologies
From video surveillance to undercover investigations, AIS utilizes the latest and most effective technology to accomplish your specific objectives.
Our resources include counter-measures, electronic surveillance technology and night-sight capabilities, as well as the latest interviewing and investigative techniques.
Domestic and International Services
From our New England base of operations, we have enjoyed outstanding success penetrating regional areas and local neighborhoods.
In addition to this "home court advantage" AIS can assist you to act on business opportunities nationally and abroad. A member of the prominent Council of International Investigators, AIS has affiliations worldwide, including Eastern Europe, Asia, the Middle East and Russia.